Yes you love her and want to get something really special for Mother's Day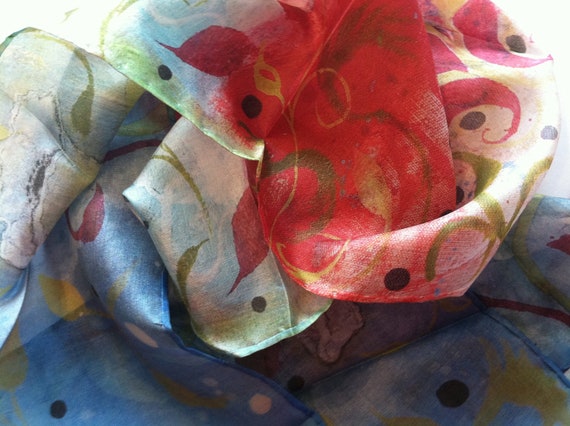 My mother is still not easy to shop for as she enjoys unique, original items, but she also doesn't want us to break the bank so it was always a challenge for our family for Mother's Day.
This scarf above is a limited edition silk scarf of my painting.
I have one on hand in my studio.
There's free shipping
AND
the code for 40% off this $65 scarf makes it under $40
MDay2013
or
same code for 40% off of this $95 unique gift
Perhaps something besides a scarf?
These Fine Art Bags
no longer $75 each for purchase here on my blog for a limited time
just
$50 each with free USA shipping
___________________________________________________________________
____________________________________________________________________
Big Yella zippered bag with matching pouch (
larger flower bag close up
)
________________________________________________________________________