Now I gladly go from Elf to Contemporary Cupid

Yes truly Valentines Day is one of my favorite Holidays!
As I've shared how I cherish being a part of other people's Christmas gift giving, Valentine's has played an even bigger role in my creative life in that I've painted so many personal love stories. When you have a moment read about this one "
Lavender Rain
".
I have three of my large 12 x 48 silk scarves in stock on sale.
This one above is
"Purple Twilight"
was
$95
now Valentine's Special
$75
______________________________
These limited edition silk scarves are are printed from my original art pieces.
When you purchase mention that you saw this on my blog and I will also include a complimentary handmade original Valentine ACEO with your order.
ACEO's are Artist Cards Editions and Originals that are a specific size of 2 1/2" x 3 1/2".
I also offer complimentary gift wrapping.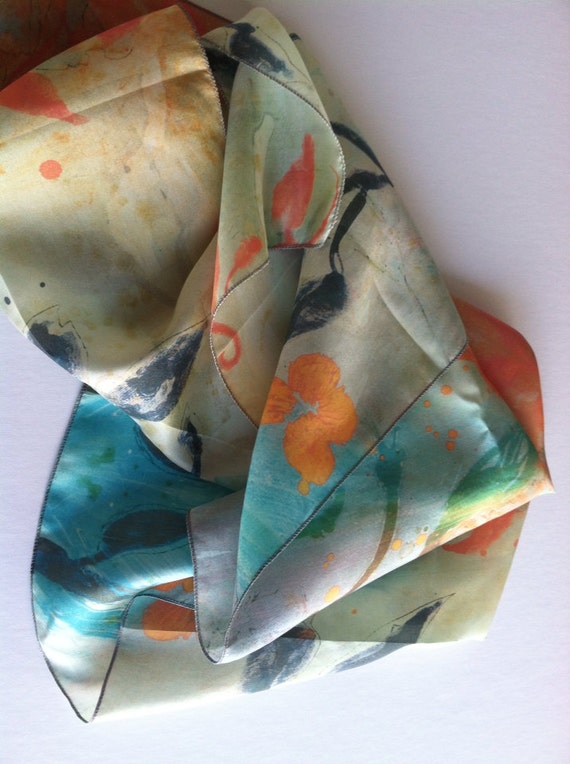 was $95 now Valentine's Special $75
AND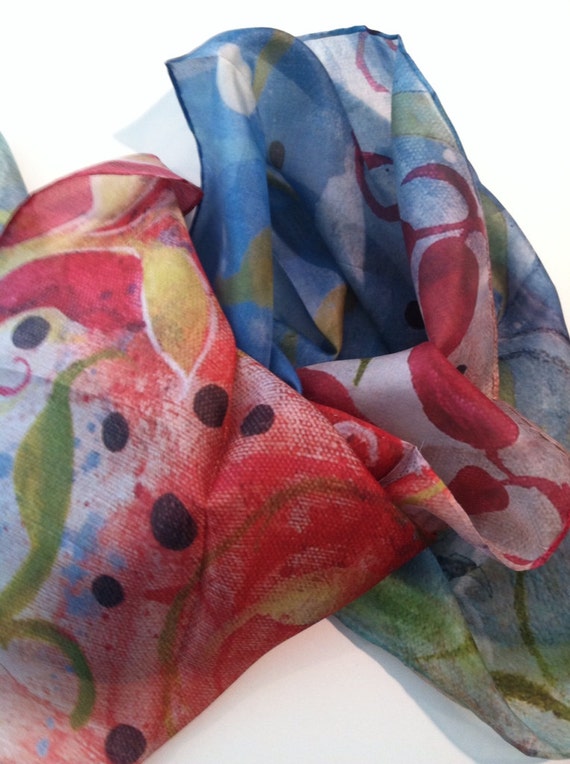 was $95 now Valentine's Special $75
I have several more silk scarves to choose from here in my
Etsy shop
.
SOMETHING NEW
I also have been exploring the graphic side of arts using my ipad to draw
along with various programs.
This is one of my designs on a graphic T-shirt.
I got a little cheeky, and placed this design on some undies too!
Have you ever bought or received underwear as a Valentine's gift?
Or do you prefer something luxurious like silk scarves?
Or chocolates?